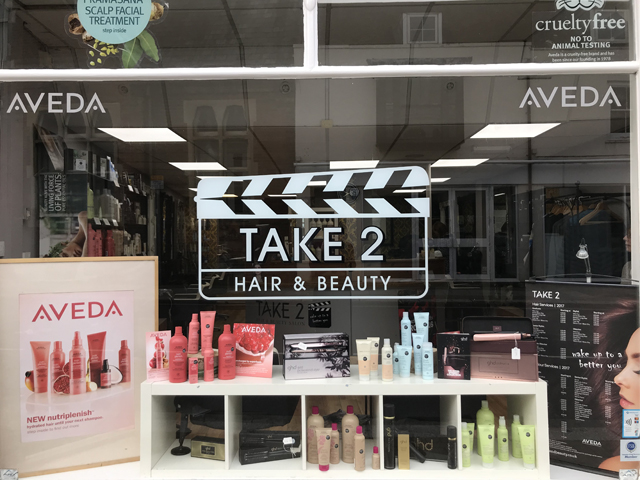 About Us
Take 2 has been open since 1997 under the principle direction of Sue McLaughlin.
We are passionate about training and continuing our education. The team works hard to inspire our clients and to make look and feel great. Using and selling Aveda helps to compliment our work and believe in the Aveda mission.
"Our mission at AVEDA is to care for the world we live in, from the products we make to the ways in which we give back to society. At AVEDA, we strive to set an example for environmental leadership and responsibility, not just in the world of beauty, but around the world." - Horst M. Rechelbacher, Founder, AVEDA Corporation
At Take 2 Hair & Beauty we approach every guest with fresh eyes and clear ears, we do this by listening and caring. Each guest is an individual, so with this we can create a bespoke plan to ensure our guest will get delivered our expectations. We are here to inspire and educate people to bring wellness and beauty into their lives whilst at the same time encourage our environmental sustainability.
Experience aour Aveda techniques in our cutting and colouring services; through consulatations and compliamentary stress relieveing massages with one of our stylists. All cuts and hair colour are designed to suite face shapes, hair textiles and personalities.